Photo By Lori Bultman | U.S. Air Force Capt. Mark "Tyler" Voss perished in a plane crash near Chon-Aryk, Kyrgyzstan, while on his sixth deployment

By Rachel Kersey | 502nd Air Base Wing Public Affairs
The Gold Star is known as the military honor no one wants. It commemorates the tragic death of a military member who has perished while engaged in combat against a hostile enemy.
On Friday, May 3, 2013, Capt. Mark "Tyler" Voss perished in a plane crash near Chon-Aryk, Kyrgyzstan, while on his sixth deployment, making his family a Gold Star Family who will be honored, along with many other families, annually on the last Sunday of September.
Marcelle "Marcy" Voss, Capt. Voss' mother, celebrated his service and honored his sacrifice with seven other local families at an event hosted in a veteran-owned restaurant in Kerrville, Texas, the city she lives in. Though it has been seven years since her son died, she still finds ways to honor his memory and share his story.
Born on Dec. 16, 1985, Tyler attended kindergarten in La Grange, Texas, before moving to Kerrville, where he completed first through eighth grades. When the family moved to Boerne, he attended Boerne High School. He knew exactly where he was going to go after that.
"Tyler developed a love of flying at an early age," Marcy said. "As a young child, he often rode in the back seat of a small airplane with his dad. 
"When Dick Peck, a close family friend and former Air Force F-100 pilot, asked Tyler what he wanted to do when he grew up, Tyler said he wanted to fly," she said, adding that Peck said Tyler should go to the Air Force Academy. And Tyler decided, while in elementary school, that was what he would do.
In preparation for the academy, he took advanced classes in high school, participated in the Junior Reserve Officers' Training Corps and earned his private pilot's license. When he graduated from high school in 2004, he had earned an appointment to attend the U.S. Air Force Academy in Colorado Springs, Colorado, and he graduated in 2008.
Tyler's first duty station was Fairchild Air Force Base in Spokane, Washington. He was promoted to captain May 28, 2012, and became an aircraft commander March 14, 2013. According to his mother, he was referred to as "a pilot's pilot" for his success in the field.
Voss was all set for a promising career when tragedy struck. His plane went down while on a mission.
"He and his Shell 77 crew, co-pilot, Capt. Victoria Pickney, and boom operator, Tech. Sgt. Herman Mackey III, were on a refueling mission supporting Operation Enduring Freedom in Afghanistan," his mother said. "He was 27 at the time of his death and is buried at Arlington National Cemetery in Section 60."
Family, friends and the community in Boerne surrounded the Voss family with love after Tyler's death, Marcy said. The family attended memorials there, in Spokane and at the Air Force Academy.
"Though Tyler lived a short life, he lived a full life, following his passions and his dreams," his mother said. "Capt. Voss received numerous flight commendations while serving God, country, and his fellow servicemen."
"He loved life and made sure everybody around him was loving life, too," said friend and classmate Capt. Zach Valdez. "Tyler was probably able to pack more in his 27 years of life than most people do in a lifetime."
With his death, Voss left behind his mother, who is vice president of the Alamo Area Chapter of the American Gold Star Mothers, and his father, Wayne, an associate member of the organization, as well as two siblings, Morgan and Forrest, both of whom serve in the Air Force.
The entire family is in the Air Force Families Forever program as a Gold Star Family.
According to Jennifer Wagoner-Gates, AFFF is the Air Force's long-term support program for next of kin of deceased active-duty Air Force and Reserve Component Airmen who died in an active duty, inactive duty for training, or annual training status.
"The Military & Family Readiness Center interacts with Gold Star and surviving family members through the Air Force Families Forever program, which provides long-term support for survivors by engaging with them at specific times during the first 24 months following an Airman's death," Wagoner-Gates said.
"After the first 24 months, quarterly engagement continues indefinitely via in-person, telephone, email or mail," she said. "AFFF supports survivors with information and referrals, remembrances and connections, and installation access."
Tyler's mother said his legacy continues in the Boerne community in many ways. 
A plaque honors him in the Boerne Veteran's Plaza, the American Legion Capt. Mark Tyler Voss Post 313 was chartered in Boerne in January 2019, and Boerne Independent School District opened the Capt. Mark Tyler Voss Middle School in August of the same year. 
"We proudly wear our Gold Star pins and have a Gold Star banner in our window," Marcy said. "We have recently purchased a flag pole to post a Gold Star flag."
The memory of her son also goes wherever she does by way of a gold star license plate on her vehicle which reads, "SHL 77" in honor of his plane.
By Rachel Kersey | 502nd Air Base Wing Public Affairs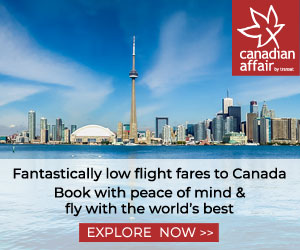 Recommended for you...