Hawaiian Airlines advised recently that during October 2020, it had reached an agreement with aircraft maker Boeing to push back the deliveries of the firms remaining ordered 787-9. The airline now expects to take delivery of 787-9 aircraft from 2022 to 2026 with its first aircraft to be delivered in September 2022.
The Honolulu-based airline is currently undergoing a cost reduction and financial recapitalisation programme as it gets to grips with much lower demand because of the ongoing coronavirus COVID-19 pandemic. It recently raised approximately $114 million through the sale and leaseback of two Airbus A321neo aircraft.
A
pproximately $262 million additionally was raised through the issuance of Enhanced Equipment Trust Certificates backed by two Airbus A330 aircraft and six Airbus A321neo aircraft.
There had been some speculation that Hawaiian Airlines would be retiring early its fleet of Boeing 717 aircraft that predominately operate inter-island routes. However, as reported by Sumit Singh on Simple Flying, this is not the case, the carrier will continue to flies these venerable jets for at least the next five years. "The 717s, our interisland aircraft, they're absolutely fantastic planes. Simply, no plane is better suited to operating in this environment – very high frequency, short stage length, but with a lot of passengers. The 717 is absolutely the perfect airplane for that," Hawaiian's head of marketing, Avi Mannis told Simple Flying. Adding: "We've said that we intend to have that fleet through sort of the middle of this decade, and so we've got a bit of time to figure out what our plans are around the fleet. And right now, we're really, really happy with that, the 717, in our arsenal as we start to ramp up flying interisland again."
The Boeing 717 is at the heart of Hawaiian Airlines' fast and frequent Neighbour Island route network and as a group of aircraft, they complete more than 160 takeoffs and landings every day. The airline has around 19 of the B717-200s which are ideally suited to the short-range and high-frequency operation Hawaiian employes around the islands.
The entire 717 fleet underwent a complete interior makeover in 2015, with sleeker lines, brand-new seats, solid-aluminium tray tables, and a refreshed colour palette. The jets seat up to 128 passengers in a 2-3 Main Cabin configuration.
Seating Capacity: 123 - 128 Seats
First Class

19"H x 18"W x 28"L

Recline: 11"

Pitch: 37"

Seat Configuration: 2-2

Main Cabin

18"W x 15.7"- 18.5"D x 27.5"-29"H

Recline: 6" or Pre-Reclined to 20 degrees

Pitch: 29" to 31"
Seat Configuration: 2-3

*Please note that seat numbers and placement vary from aircraft to aircraft.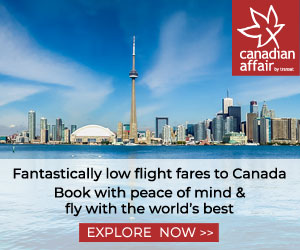 Recommended for you...