Preparing for the Boeing 737 MAX to safely join
Alaska Airlines fleet
On November 18, 2020, the Federal Aviation Administration (FAA) certified the Boeing 737 MAX, giving the approval to all airlines, including Alaska, to begin the process of bringing the aircraft back into service. The airline's first aircraft, a MAX 9 model, is currently scheduled for delivery in early 2021 and will begin passenger service in March 2021.
The airlines says that before the MAX is added to the fleet, its team of pilots, maintenance technicians and safety experts will put the plane through its paces – flying more than 19,000 miles and over 50 flight hours to test the aircraft. "We will activate our training programs and make sure our employees are ready. We've been closely testing, verifying and implementing all the necessary processes to ensure the MAX aircraft meets our high safety standards." The airline said in a statement, "At Alaska, safety is always priority number one. If an aircraft is not safe, we won't fly it."
The 737 MAX was designed with larger, more efficient engines. To help pilots with the handling of the aircraft, Boeing implemented new flight control software called MCAS, or Maneuvering Characteristics Augmentation System. MCAS relied on information from a single sensor to monitor the angle of the plane. In two accidents, the sensor – an 'angle of attack' vane – gave incorrect data to MCAS, which caused the system to activate repeatedly.
Boeing has since made key changes to prevent the previous issues from happening again:
MCAS will now read information from both sensors instead of just one, which will compare the incoming data before activating.

Pilots will be alerted if the sensors disagree. In those cases, MCAS is disabled if the sensors disagree.

MCAS will only activate once for any given alert and not several times in a row.

Pilots will always have the power to override the MCAS system.
The airline has also released a talking heads video of various staff members saying how safe the aircraft is, despite not yet undergoing retraining on the MAX 9.
Is the video reassuring or does it seem like the carrier is trying too hard to portray the aircraft as the safest mechanical bird in the sky?
Alaska's 737 MAX 9 aircraft will carry 178 passengers with a seating configuration of 16 First Class seats, 24 Premium Class seats, and 138 seats in the main cabin. 
British Airways stores Airbus A320 aircraft in Spain
British Airways stores 26 Airbus A320s at Palma de Mallorca,
World Airline News
has carried pictures of the sad sight of the British Airways jets all lined up with nowhere to go under the clear Spanish skies. When these jets will return to revenue service is unclear at this stage, it may be just weeks or more likely it will be many months before these aircraft are back in the wild blue yonder where they belong.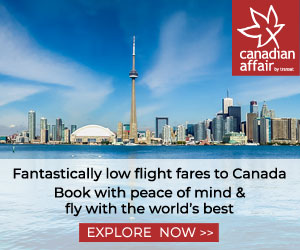 Recommended for you...