The aircraft leasing giant AerCap Holdings has reported its latest results from the third quarter of 2020 ended September 30, 2020, showing a net loss of $850 million, compared to a net income of $270 million in the same period last year.
Aengus Kelly, Chief Executive Officer of AerCap, said "While the aviation industry continues to face challenges, we are seeing a steady recovery in air travel and in AerCap's cash flows from the lows of April. The positive developments announced yesterday regarding the near-term availability for a Covid-19 vaccine, as well as the planned roll-out of rapid pre-departure testing, should provide a further boost to the industry.
"Throughout this pandemic, AerCap has taken numerous proactive steps to manage through this environment, including executing over $12 billion of liquidity initiatives, which resulted in the company ending the quarter with our strongest ever liquidity position. As we look forward, we are confident that there will be significant attractive opportunities for AerCap to deploy its capital as the recovery continues.
"We are seeing an acceleration of the pre-pandemic trend of airlines transitioning into new technology aircraft, of which AerCap is the largest owner in the world," continued Mr. Kelly. "We have reviewed each aircraft in our portfolio to ensure that our assumptions are reflective not only of conditions today, but, importantly, of those we believe are likely to prevail for the remaining useful life of each aircraft. After this comprehensive review of our entire fleet, in the third quarter we have taken a non-cash impairment charge that is focused primarily on current technology widebody aircraft."
Highlights
Cash Flow Recovery:
Cash flow from operating activities was $541 million, an increase of 76% from the second quarter of 2020.
New deferral requests in the third quarter were lower than in the second quarter, with deferral notes receivable increasing by only $56 million during the third quarter.
Strong Balance Sheet:
AerCap ended the third quarter with over $11 billion in total sources of liquidity, representing a record next 12 months' sources-to-uses coverage ratio of 2.9x.
Adjusted debt/equity ratio of 2.67 to 1, below the company's target of 2.7x to 1.
Secured debt-to-total assets ratio of 24%.
Approximately $26 billion of unencumbered assets, providing a high degree of flexibility.
Attractive Aircraft Fleet:
AerCap is the world's largest owner of new technology aircraft, which comprise 62% of the company's fleet, compared with approximately 12% of the global in-service passenger fleet as of January 2020.
AerCap's average current lease expires in 2028, and only 7% of the company's aircraft by book value are scheduled to come off lease through the end of 2022.
Third Quarter 2020 Financial Results
Net loss was $850 million, compared with net income of $270 million for the same period in 2019. Loss per share was $6.66, compared with earnings per share of $2.01 for the same period in 2019.
The decrease in net income was primarily driven by a non-cash write-down of flight equipment and goodwill, a non-cash charge related to mark-to-market on investment, and debt extinguishment costs.
Excluding special items, net income was $158 million, or $1.24 per share.
Boeing 737 MAX
Following the fatal accidents of two Boeing 737 MAX aircraft, the worldwide fleet of these aircraft was grounded by aviation authorities in March 2019 and production was temporarily suspended by Boeing in January 2020, resulting in ongoing delays in the delivery of AerCap's aircraft on order from Boeing. As of September 30, 2020, we had five Boeing 737 MAX aircraft delivered and on lease. During the third quarter of 2020, AerCap cancelled its orders for 24 Boeing 737 MAX aircraft.
Aircraft Portfolio
As of September 30, 2020, AerCap's portfolio consisted of 1,342 aircraft that were owned, on order or managed. The average age of the company's owned fleet as of September 30, 2020 was 6.3 years (2.9 years for new technology aircraft, 11.9 years for current technology aircraft) and the average remaining contracted lease term was 7.3 years.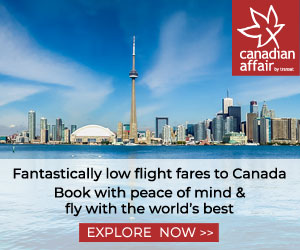 Recommended for you...