For the first time in its 25-year history, the UK budget carrier with the orange and white planes has posted an annual loss. Today, easyJet said the coronavirus COVID 19 had cost it dear, the airline founded by Stelios Haji-Ioannou, suffered an annual loss of £1.27bn.
The low-cost airline is running around20 - 25% of its normal schedule because of the current pandemic and is unlikely to see that increase greatly before the spring of next year. EasyJet has, like many airlines, found demand for its flight shrink away to next to nothing because of government-imposed travel restrictions and border closures as the pandemic spread far and wide and took its toll.
There was a glimmer of hope during the middle part of summer when some restrictions were lifted and various lockdowns were eased. However, as the infection rates throughout Europe started to climb, demand started to drop and soon lockdowns and travel restrictions were reintroduced and demand has almost dried up completely.
The airline's management have been making use of the UK government support package and borrowed some £600 million near the start of the first lockdown. Hundreds of staff have either lost their jobs or been put on furlough, bases have been closed to streamline the operation and cut costs.
The airline has welcomed news of potential vaccine advances, speaking on BBC radio four's Today morning show, chief executive Johan Lundgren said y programme said that the recent developments on Covid vaccines "certainly is good news, because we know that is going to be a very critical part of the recovery".
But I don't think it's only about the vaccine, I think it's also about the fact that we need to have testing in place, we need to have also refined development of the quarantine system. - We know that people want to travel. On the news of the vaccine last Monday, bookings were up close to 50%, so it just gives evidence to the fact that any good news that comes out of here makes people more confident making bookings going forward."
The airline has around £3billion, which is Lundgren is confident will see the airline safely through the crisis see it emerge in a post-COVID world a stronger, leaner, and prosperous airline. That may well be true, based on current projections, but it is reliant on the vaccines proving successful and widely available to enable the governments to lift lockdowns and end travel restrictions. Whilst the results of the vaccine trials seem incredibly promising and the UK government ordering many millions of doses is a good thing, it won't automatically trigger a lifting of restrictions. The virus isn't just affecting the UK, it is all over Europe, in every EasyJet destination so it is therefore some restrictions and lockdowns may not be lifted for quite some time, according to many, well into spring next year and maybe even summer.
So can the airline survive until then? The jury is still out on that one, plus there is shareholder disquiet to consider which may throw in another spanner to the recovery works. Indeed, there has been some gossip floating around in cyberspace that a new budget airline is in the process of being founded by one Stelios Haji-Ioannou.
There used to be an old advertising slogan, I think for a phone company, that used to go - "The futures bright, the futures orange" and it was something that could equally accurately be ascribed to the budget airline. But, now.....the future is looking a lot less bright and perhaps a lot less orange.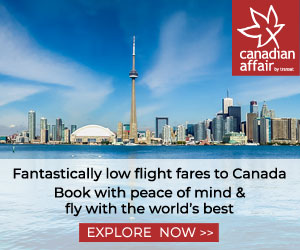 Recommended for you...