WestJet is returning pre-COVID-19 processing methods for refunds
WestJet Boeing 787 Photo WestJet
The WestJet Group of Companies
this week announced it will begin providing refunds to the original form of payment for those passengers who had
flights
cancelled by WestJet and Swoop, from any time period, as a result of the COVID-19 pandemic. However, this refund policy doesn't apply to the lowest fare type of tickets or vacation bookings.
From Monday, November 2, 2020, the Canadian airline will systematically contact eligible customers, beginning with those with flights cancelled back at the start of the coronavirus COVID-19 pandemic. The airline is boasting about the fact the refund process is expected to take a further six to nine months.....long after most airlines in Europe have fully refunded passengers.
Ed Sims, WestJet President and CEO said "We are an airline that has built its reputation on putting people first," something many fed-up passengers have disagreed over recent times, after waiting months to get a refund from the carrier.
Sims continued "We have heard loud and clear from the travelling public that in this COVID world they are looking for reassurance on two fronts: the safest possible travel environment; and refunds. We have been delivering on a safe environment - and as of Monday, November 2, we will proactively provide refunds to the original form of payment to itineraries cancelled by WestJet and Swoop."
The fact that it has taken this long for refunds to be processed is reprehensible, our editor Jason Shaw said, whilst many customers have taken to social media to vent their frustrations. "It has been incredibly disheartening for anyone working here at one of Canada's most beloved brands not to be able to demonstrate that we have our guests at the heart of every decision,".
WestJet says it is confident that it can start providing refunds proactively, with customers who are eligible for a refund being contacted by the airline's staff. It expects there will be an administrative backlog and has asked customers to wait a bit longer to be contacted.
WestJet is making a meal out of doing this 'voluntarily' which might well be true, however, the carrier is being investigated by authorities and the Canadian government is keen to ensure passengers get their money back. "It is utterly shocking that WestJet is still not refunding customers that had booked vacations with it. Many of the hotels it had contracted for the vacations have not had any money from WestJet, so it's not like they are paying out the cash." Jason Shaw said, adding "To withhold money from customers for this long is morally suspect, to say the least, but to deny refunds to those that had booked vacations is utterly despicable and shows the once great airline to be morally bankrupt. Its reputation is crashing by the day and it is no wonder that a number of former customers are taking legal action to get their money back."
Further information can be found on
westjet.com/refund
.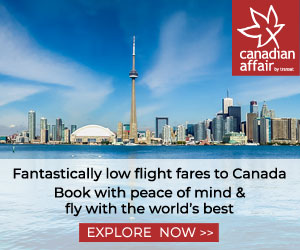 Recommended for you...