Air Lease Corporation, one of the global leaders in commercial aircraft leasing has confirmed the delivery of one new Airbus A350-1000 aircraft on long-term lease to Virgin Atlantic.
The jet is powered by Rolls-Royce Trent XWB-97 engines and is is the first of four A350-1000s ALC will deliver to the airline from current order book with Airbus.
"We are pleased to announce this first new A350-1000 aircraft delivery to Virgin Atlantic today," said Steven F. Udvar-Házy, Executive Chairman of Air Lease Corporation. "Our A350-1000s will replace Virgin Atlantic's Boeing 747 aircraft on routes from London across the Atlantic to modernize the airline's long-haul fleet."
Virgin Atlantic has just put on sale its new flights to Pakistan from London Heathrow and Manchester, with fares starting around £504 per person, Premium from £756 and Upper Class from £1,986.
Flying three new routes from London Heathrow to Lahore, London Heathrow to Islamabad, as well as from Manchester to Islamabad, subject to applicable regulatory approvals. The airline has decided to deploy Boeing 787-9 aircraft on the route with 31 Upper-Class suites, 35 Premium and 192 Economy seats.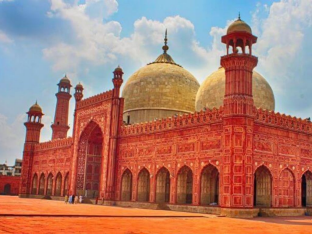 These new services will open up over 290,000 seats between the UK and Pakistan annually whilst also offering seamless, speedy connections and a consistent long-haul onboard experience for customers travelling from destinations throughout North America, including New York JFK, Los Angeles, Washington, Boston and San Francisco via London Heathrow onwards to Pakistan. Connections from European destinations will also be available through codeshare and interline partners.
Manchester to Islamabad service will operate four times a week - Tuesday, Thursday, Friday and Sunday from 10th December 2020.
MAN – ISB – VS362 – 12:35 / 01:00
ISB – MAN – VS363 – 03:30 / 07:00
London Heathrow to Lahore service is scheduled for four flights per week, on Tuesday, Thursday, Friday and Sunday, from 13th December 2020.
LHR – LHE – VS364 – 21:50 / 10:20
LHE - LHR – VS365 – 13:25 / 17:00
London Heathrow to Islamabad will fly three times a week, on Monday, Wednesday and Saturday, beginning on 12th December 2020.
LHR – ISB – VS378 – 12:30 / 01:00
ISB – LHR – VS379 – 03:30 / 07:00
Recommended for you...