Oman Air is ready to recommence scheduled flying operations are a hiatus caused by the ongoing coronavirus COVID-19 pandemic.
The airline has confirmed that it will resume flying to 18 cities in 12 countries starting from 1st October 2020. Oman Air has also confirmed it will maintain its comprehensive safety program throughout all elements of the travel journey to ensure that guests fly confidently. Masks are required when guests are onboard the aircraft and in Oman's airports. Social Distancing is maintained while guests board and exit the aircraft, which are carefully cleaned after each flight and at the end of every day. Cabin crew all wear a full set of personal protective equipment, meal service has been modified to further ensure safety and a number of other steps have been taken to ensure that the airline's guests and crew are safe at all times.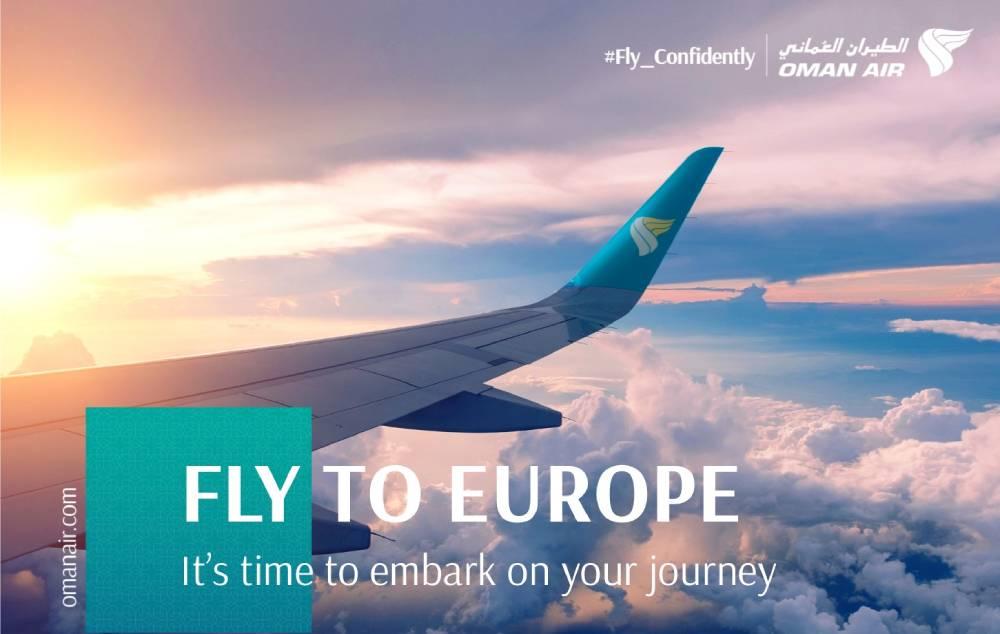 The national carrier of the Sultanate of Oman, will operate up to six flights a week to Europe for the month of October. Flights to and from London will depart on Sundays and Wednesday. Flights to and from Frankfurt will depart on Mondays and Saturdays. Flights to Istanbul will depart from Muscat on Wednesdays and Sundays, with return flights on Mondays and Thursdays.
The carrier is planning to operate 2 daily flights connecting Muscat and Salalah, from 1st October. Flights from Muscat will depart at 8:45 am and 3 pm. Flights from Salalah will depart at 11:20 am and 5:30 pm.
Two flights per week will connect Muscat and Zanzibar, which will depart from Oman on Thursdays and Saturdays, and return on Thursdays and Sundays. Flights to Dar es Salaam will also depart on Thursdays and Saturdays with return flights on Thursdays and Sundays.
On 20th September Oman Air reintroduced flights between Muscat with Duqm, with a service every day of the week, except Friday. These flights, the airline says, "Aare a significant step forward in the nation's economic development and a reflection of the airline's commitment to serving the Sultanate. This step supports development of this increasingly important city. As a Special Economic Zone, Duqm plays a vital role in Oman's economic growth. Oman Air's service helps facilitate business growth in the area and attract further investment."
RESUMING SCHEDULED FLIGHTS
EUROPE
FAR EAST
INDIAN SUBCONTINENT
GCC , MIDDLE EAST & AFRICA
London
Frankfurt
Istanbul
Kuala Lumpur
Manila
*Mumbai
*Delhi
*Kochi
Islamabad
Lahore
Salalah
Khasab
Duqm
Dubai
Doha
Dar Es Salaam
Zanzibar
Cairo
*Above flights to originate from Muscat.
*For destinations in India, flights are subject to opening of airports for international scheduled traffic.
T&C apply
Oman Air Fleet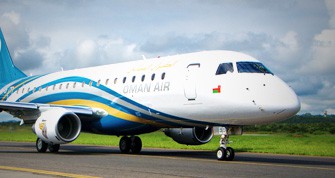 4 Embraer E175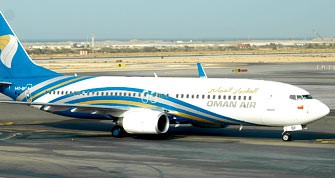 18 Boeing 737 - 800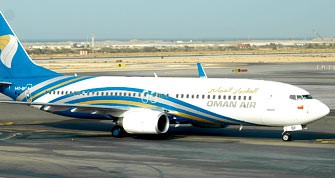 5 Boeing 737-900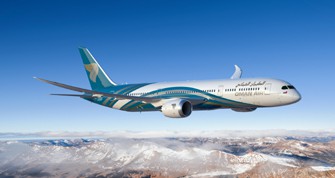 7 Boeing 787 - 9
2 Boeing 787 - 8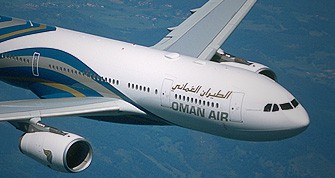 7 Airbus A330 - 300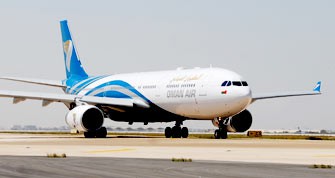 4 Airbus A330-200






Recommended for you...